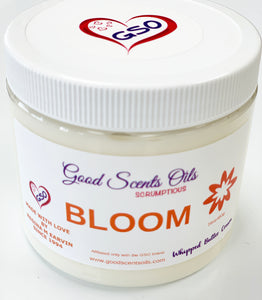 BLOOM is our beautiful Jasmine scented body cream for women.  Best worn paired with matching body scrub to linger longer.
Directions: Apply generous amount to wet or damp skin to allow cream to penetrate your open pores.  Our water based creams can be worn all over except your private areas!
Main ingredients: Tree nut butters, tree nut oils, H2o vegetable oils, vitamin e, fragrance.
No Color: White Cream
Created: 2021
Shelf Life:  One year or longer if kept refrigerated.  Paraben Free (No Chemicals)!  
We reserve the right to change prices and packaging at any time.