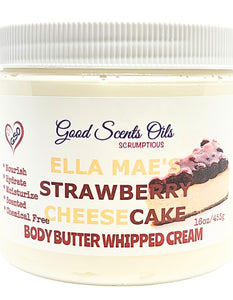 YOUR SKIN NEVER FELT SO GOOD! 
If my grandmother was alive today to witness how I've replicated her recipes into beautiful skin care she would immediately pass me an empty recipe box to make sure I stay consistent because that was here way but I would now quickly show her my new way!  I love and miss you my sweet ELLA MAE! 
Directions: Our butters provides a very nice moisturizing feel, simply scoop as much as you need from the jar and saturate your skin from head to toe or any part of your body that you choose excluding private areas.   
Color: White Cream
Created in August 2022
Shelf Life:  One Year or longer if kept refrigerated. 
Our butters are currently paraben (chemical) free.  
We reserve the right to change prices and packaging at any time.