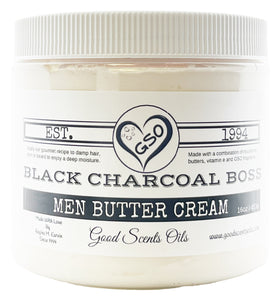 Charming notes of dark musk for our laid back men, pairs well with the body scrub and body spray!
After using the matching sugar scrub, follow up with this nourishing buttery soft whipped butter cream for added moisture and scent layering, ohhhh lawd have mercy, your skin will smell edible all the while refreshed and glazed! Gives a very nice cooling affect which feels really nice! 
Directions: Apply generous amount to wet or damp skin to allow cream to penetrate your open pores.  Our water-based butter creams can be worn all over except your private areas!
Packaging:  Comes packed to the rim in a clear plastic durable air tight lid jar.   

Main ingredients:
No Color: White Cream
Created: 2022
Shelf Life:  One year or longer if kept refrigerated.  Paraben Free (No Chemicals)!  
We reserve the right to change prices and packaging at any time.
Subscribe to our emails for promo codes!  (bottom right side of screen)
PRODUCT AVAILABLE ALL YEAR LONG!